Industrial Cheap energy solar system for Hotel, School and Swimming pool
| | |
| --- | --- |
| Categories | Solar Hot Water Heating System |
| Album | View larger image |
| Brand | Inlightsolar |
| Model | ILP-V0503 |
| Type | all glass vacuum tube/heat-pipe vacuum tube |
| Pressure | Unpressurized |
| Circulation Type | Indirect / Closed Loop (Active) |
| Heating System | Thermosyphon (Passive) |
| Connection Type | Split |
| Installation | Freestanding |
| Housing Material | Stainless Steel |
| Certification | ISO,GMC,SGS,SRCC, Solar Keymark, CE |
| Capacity | 30000 |
| Application | school,hotel,swimming pool solar system |
| Collectors | all glass vacuum tube solar collector |
| Unit Price | US $ 97.36-202.07 / set |
| Update Time | 2019-02-20 |
Detail Information
Industrial Cheap energy solar system
1. Structure
Solar Water project consists of vacuum tube solar collectors, hot water storage tank, pipelines, controlling system, pumps and other accessories.
2. Working Principle:
1) Firstly, the storage tank shall be filled with cold water, the collector loop shall be pumped with water
2) The water in collector loop then will be heated with solar radiation to vacuum tubes
3) When temperature discrepancy sensed between solar collector and storage tank reaches set value in controller, the controller shall start the circulation pump automatically
4) The circulation pump makes water circulate in the loop
5) Hot water would be pumped into storage tank and the loop again be pumped with cold water from the bottom of storage tank
6) In case the temperature in storage tank does not reach set value you want, then the auxiliary electrical heater would start to assist heating
7) When temperature discrepancy sensed between solar collector and storage tank is below the set value in controller, the circulation pump shall stop automatically
8) If the water temperature has not reached the expected value set in the controller, then the auxiliary heating device would start to assist solar water heating
9) Eventually the water will get heated enough as expected ready for use
3. Features of  Industrial Cheap energy solar system
1. Especially for large-scale hot water heating system, supplying hot water for apartments, hotels, restaurants, schools, hospitals, factories, swimming pools, and other places requiring large amount hot water use.
2. Very economical and of good performance for a 15 years lifespan
3. Adaptable to different architecture structure installation
4. Anti-freezing system with good insulation to the pipelines
5. Easy installation and connection of solar collectors and pipelines
6. Able to be disigned to work with axuiliary heating devices to assist solar water heating
 4. Pictures of Industrial Cheap energy solar system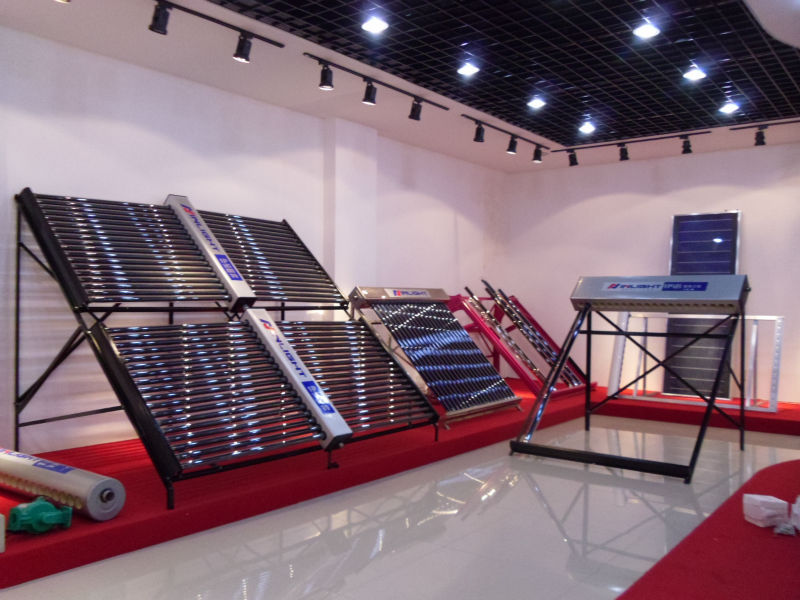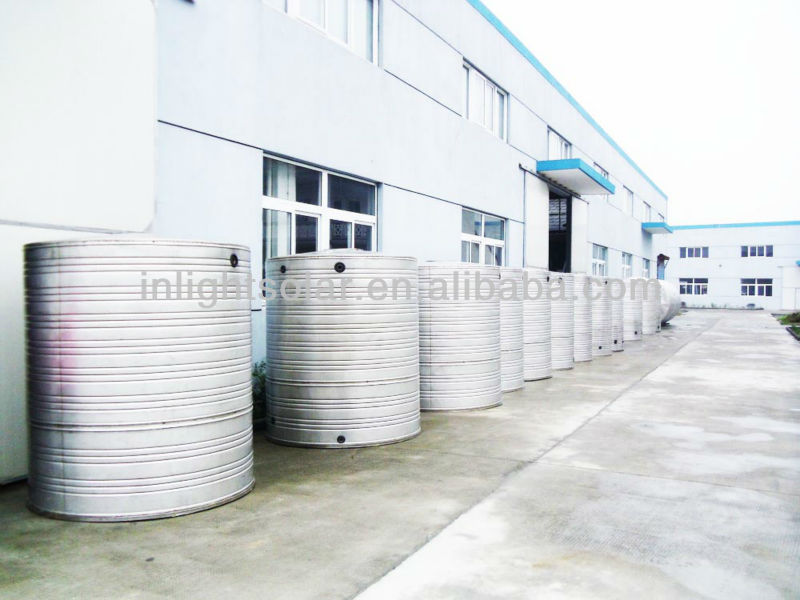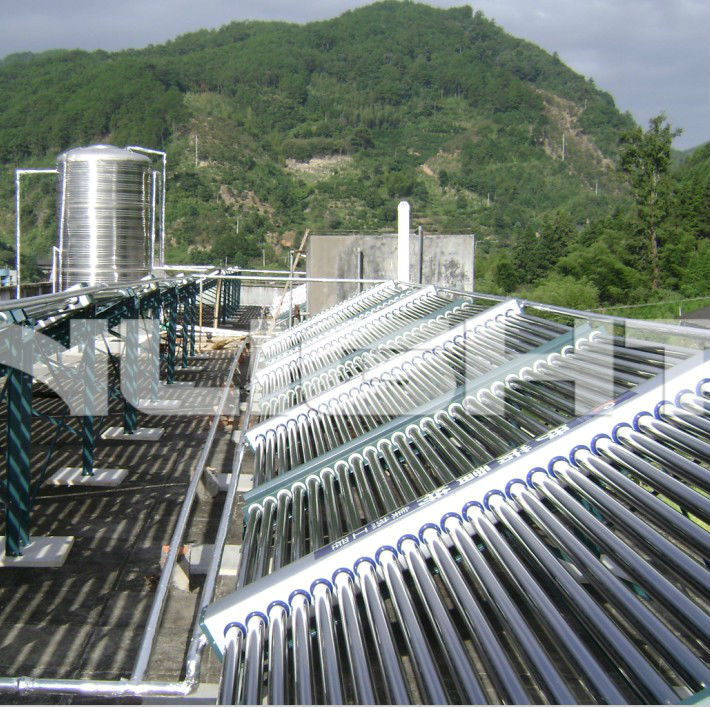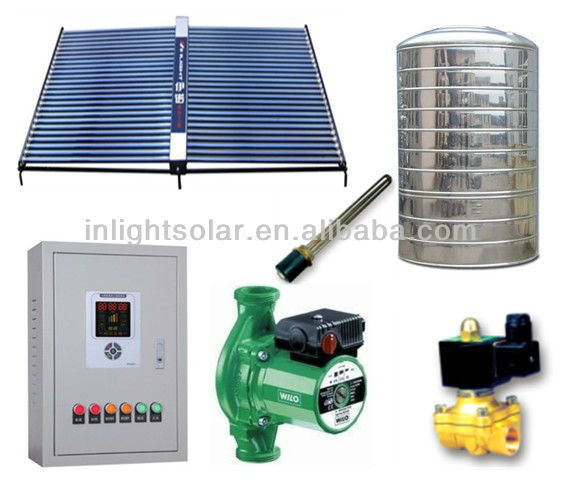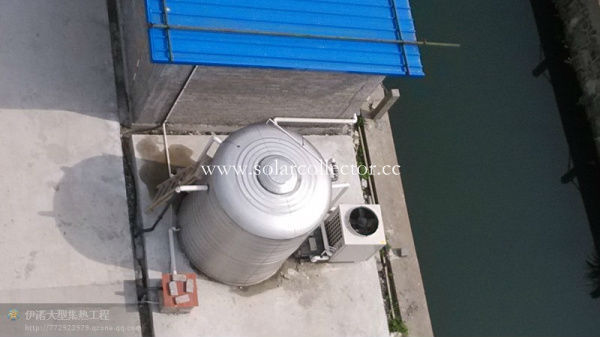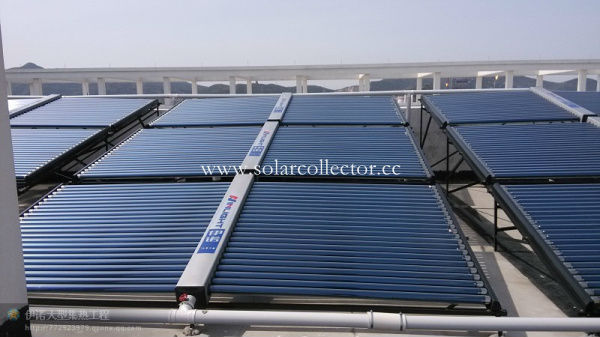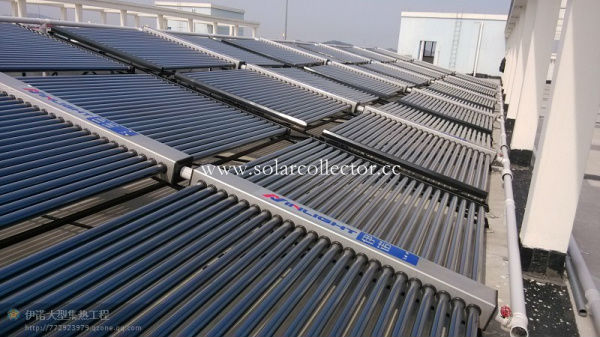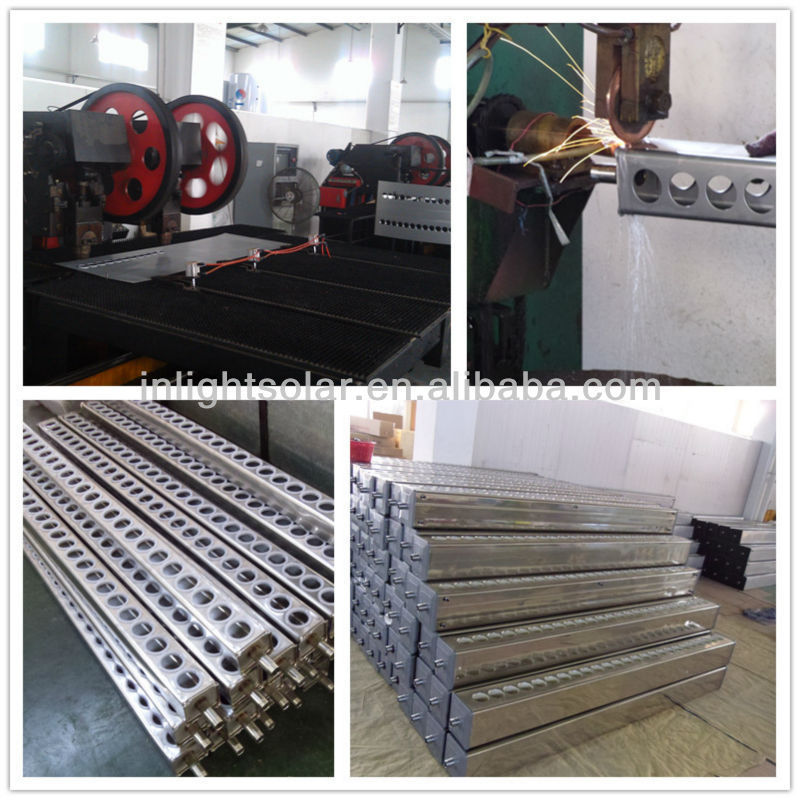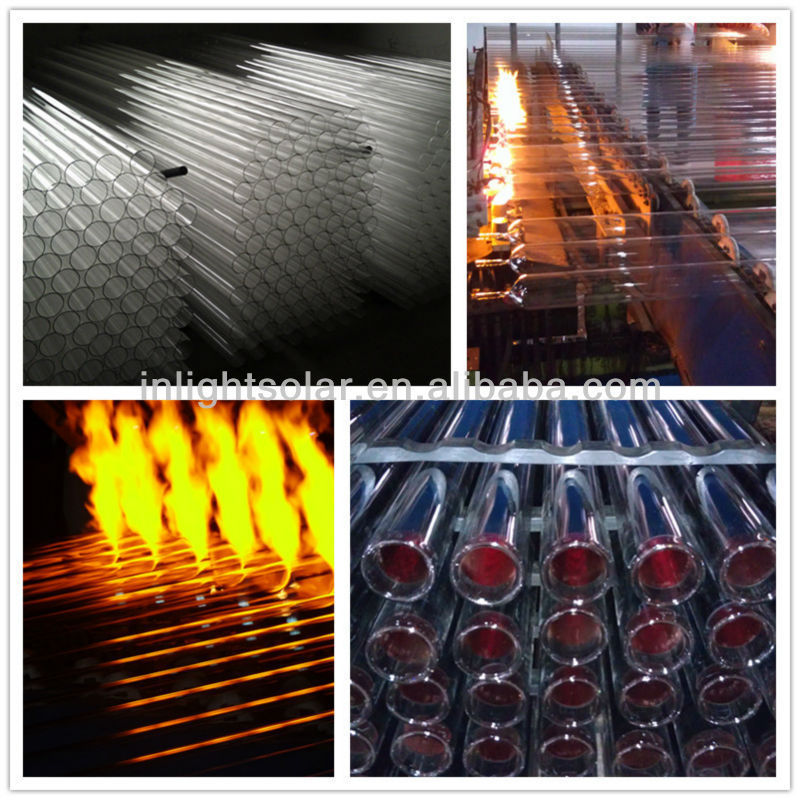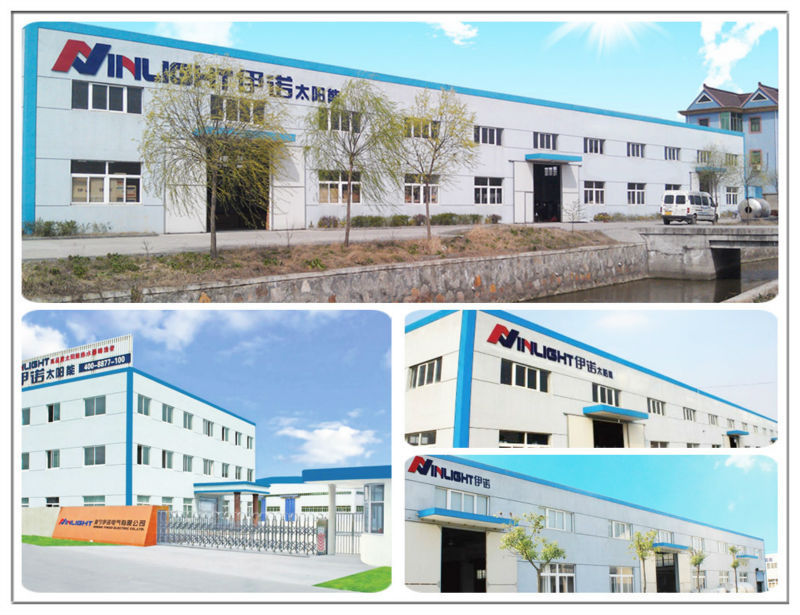 5. About us
Since 1995 Haining Yinuo Electric Company (INLIGHT Solar) has dedicated itself to saving global resources by supplying the world with superior solar water heating systems.
Its solar water heaters and solar collectors are certified with Solar Keymark EN12975, SRCC OG-100, CE and ISO and have a quality reputation throughout China, East Europe, South America, South Africa and many Middle-East countries. It produces 48,000 solar water heaters and installs 2,700 largescale industrial solar water heating systems per year, 60% of which are exported to overseas markets.
You are welcome to surf around HAINING YINUO Company's website,  we are just a click away from you.

Please send your message to us
*We will reply your inquiry to this Email as soon as we see it